The project window is where you can add tracks, record vocal clips and move those clips around across the timeline.
1
Menu: Contains buttons for loading, saving and exporting projects.
2
Undo Button: Use this button to undo any changes you have made to your project. When running on a smaller screen, a redo button will appear when you long-press the undo button; otherwise, the redo button is placed right next to the undo.
3
Cursor Reset, Play and Record.
4
Snap Toggle: Anything you drag will snap to grid once enabled.
5
Settings: Contains controls for metronome, tempo, time signature and live monitoring toggle.
6
Track Icon: Click once to select a track, and twice to open the track's settings panel. Each track's settings panel contains common channel controls such as mute/solo, volume and pan. You can also change the color of a track by clicking on the color picker.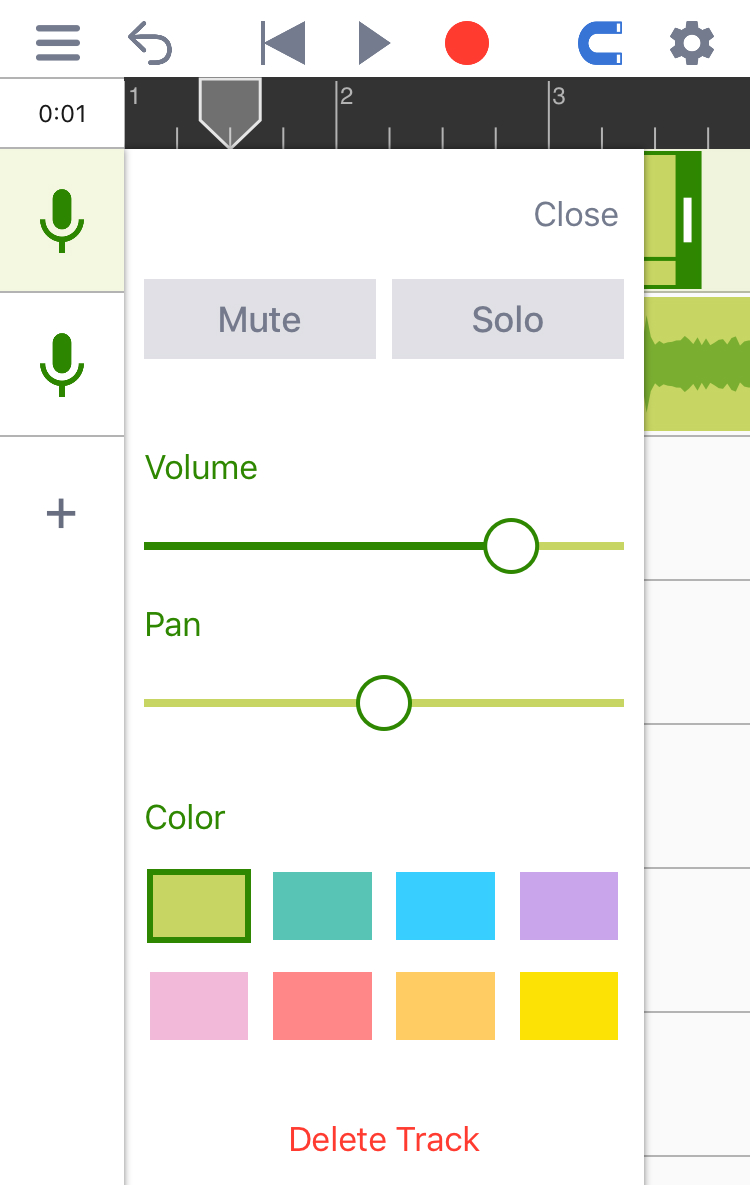 7
Add Track: Click here to add an empty track, import backing tracks or import vocal tracks for analysis and editing. (Note: The ability to import vocal tracks requires a pro version subscription)
8
Vocal Clip: Any vocal takes you record will show up in the project window with a miniature view of all the notes inside. You can double-click on it to open the "Pitch Editing Window".
9
Backing Track: Any backing tracks you have imported will show up as plain audio clips.